sliceNote is the latest platform to approach fractional investments in music royalties. It has a bit of a unique take on things, and a unique history, which makes it an interesting option for accredited investors.
Today, they quietly exited their private beta period. Anyone can now register an account and get onboarded fairly quickly.
What Is sliceNote?
The platform is an extension of sorts of beatBread, which provides music artists with advances based on their underlying music royalty income. It does all of this based on an algorithm and has reportedly been very successful at it. In a presentation from the sliceNote team, they indicated that only 6% of more than 1,000 deals are on track to fail to pay back their initial investments.
That same model that beatBread uses is what shapes the offerings available on sliceNote. The only difference is that they are now allowing other investors to participate, which will expand the pool of capital available for providing artist advances.
What Is The Onboarding Experience Like?
It's mostly standard fair.
First you register. Technically you have to be onboarded before you can use your account. For me, that happened within a few hours of registering.
Afterwards, you can log into your account. It will immediately prompt you to create a wallet. In order to do so, you'll need to provide your details and submit information to verify your accreditation.
Lastly, you can connect a bank account via Plaid or directly.
What's Available Today?
There are two types of investments – funds and individual artist offerings.
The funds have a $25,000 minimum investment and will diversify into a variety of music royalty investments across multiple artists.
The individual artist offerings currently have "Blue" and "Green" "Slices" that you can bid for. The slice types have different return characteristics. There's also a "Gold" slice type that will be coming in the summer. In general, blue seems to be the worst and gold seems to be the best. However, the "better" slices will likely cost more.
There are a total of 9 investments currently open, including two funds. Many of these have multiple weeks remaining, so new investors will have ample time to explore the platform and the offerings.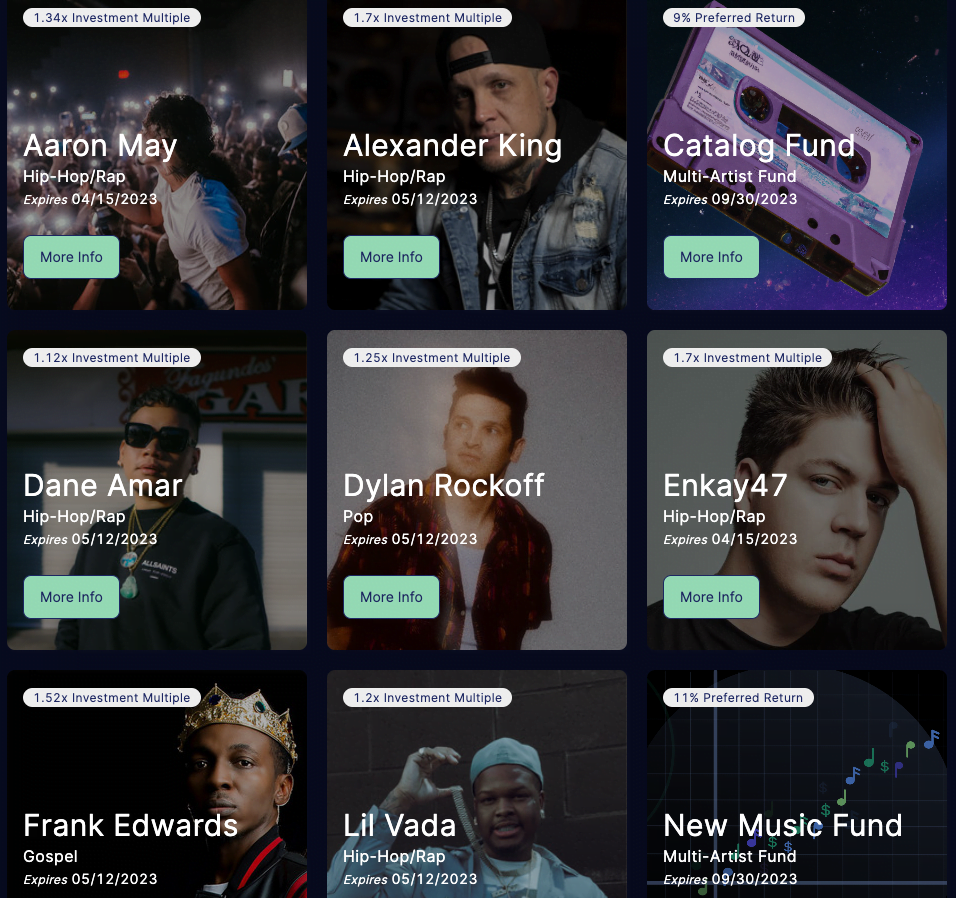 Another nice thing about the platform is that, since it is based on the data science and algorithm behind beatBread, there's a lot of information about projected performance.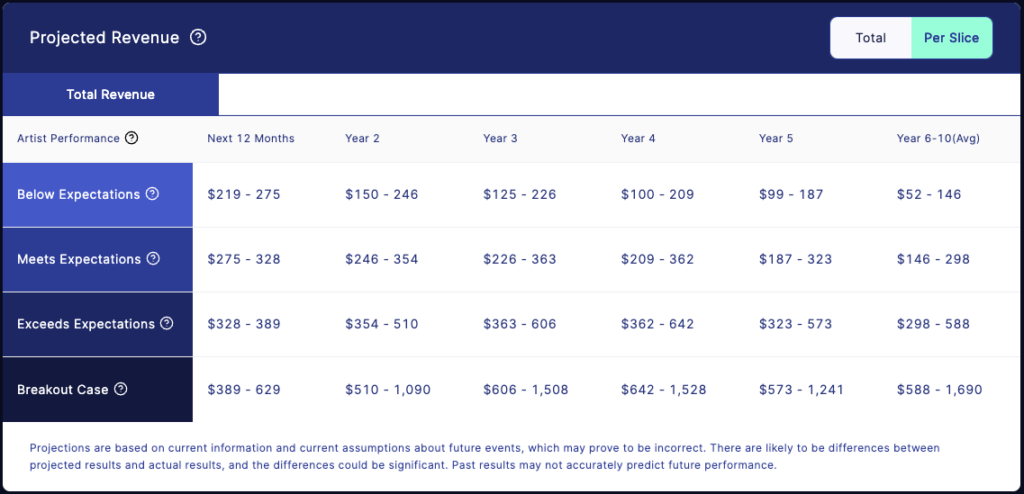 Conclusion
It's good to see the available options for music royalty investments continue to expand. It also seems like sliceNote will offer a distinct experience from other investment companies in this space, which is great for investor choice. Hopefully we'll see others follow in sliceNote's footsteps and increase the availability of fund investments and provide more information about projected earnings.
That's all for now. We'll look to do a deeper dive in an overview post of the platform in the future once we've had a chance to spend some more time with it.
If you're interested in learning more about music royalties as an asset class, we have additional resources to help: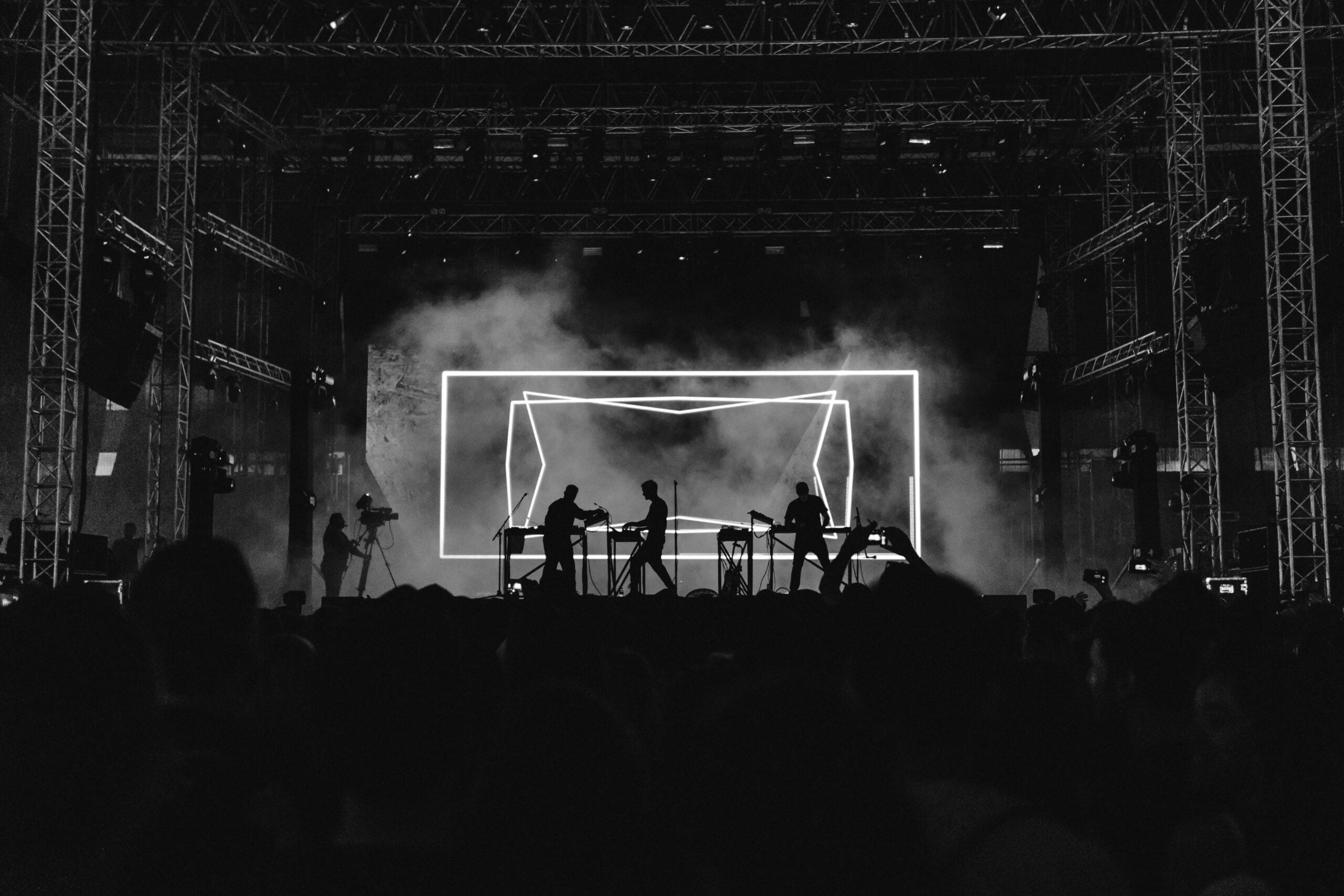 Introduction To Music Royalties
New to the asset class? No worries! Take a look at this approachable introduction to get started.