Landa, an app-based fractional real estate investing platform, recently multiplied the number of properties available for investment and expanded to new markets.
While investors have seen a slow trickle of emails in recent days announcing new properties, these belie the scale of new listings on the platform. In a Tweet Landa announced hundreds of new properties, though that seems like a bit of an exaggeration.
As of this moment, we see the following properties available:
Atlanta, GA – 135
Birmingham, AL – 14
Jacksonville, FL – 5
Charlotte, NC – 4
New York City, NY – 3
Orlando, FL – 3
Tampa, FL – 3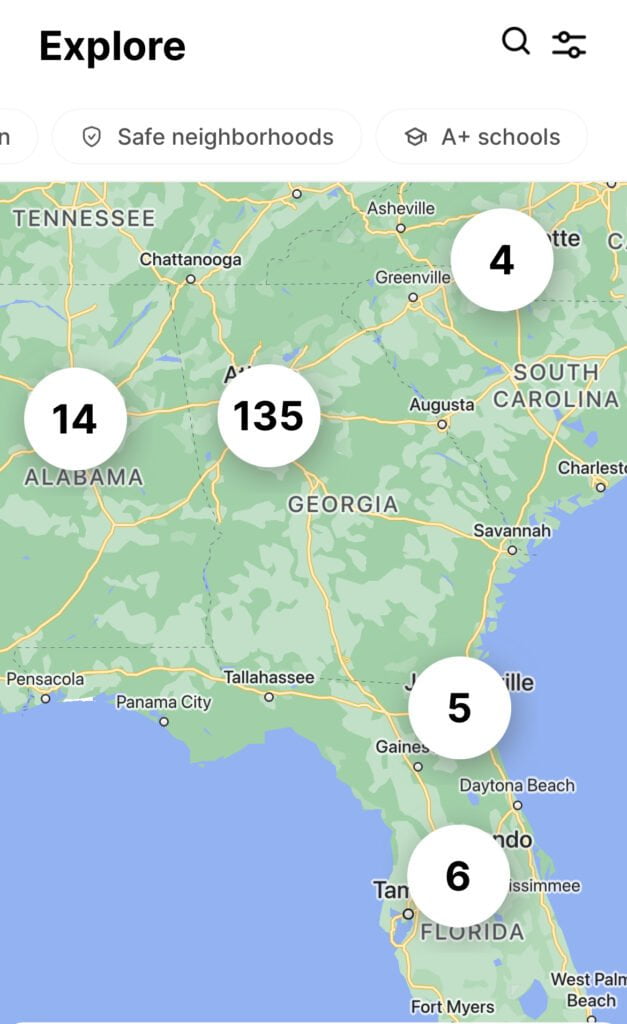 This expansion has been a long time coming. In late August of 2022 Landa announced their Series A fundraising round where they raised $25M. Then in late October of 2022, they received their brokerage license for multiple states. Since then, there haven't been many announcements or updates other than the change of fees in January.
The new set of properties expands the geographic reach of Landa's offerings. While offerings are still heavily concentrated on the greater Atlanta metropolitan area, there are now properties available for investment in Birmingham, Charlotte, Jacksonville, Orlando, and Tampa.
If you are interested in investing in any of the new properties, Landa is the only platform we're aware of that rewards investing earlier. Positive cash flow from the properties is distributed based on the number of sold shares, not the total number of shares. This means that early investors can get a larger amount of dividends that will likely gradually decrease as more shares are sold.
On the other hand, it is only possible to sell shares on the secondary market after investors have purchased all shares in the property. That can take a long time. In June of 2022, Landa launched 3 properties in New York City. Almost one year later, only 49%-62% of those shares have been purchased.